The LOVE YOUR BODY MORE NOW Telesummit.
Monday, October 10th through Friday, October 14th
Join Susun for a talk on her favorite herbs for a high energy lifestyle.
Consider the Love Your Body More Now Telesummit to be your front row pass to the information, tips, and secrets of over 20 experts from the world of:
            *body image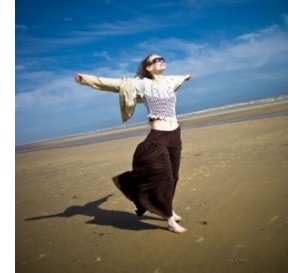 *sugar, wheat, and soy issues
            *relationships
            *hormones
            *exercise
            *body language
            *releasing weight
            *cooking
            *and so much more.
These professionals in their fields have all graciously offered to donate their time and expertise to help you on the path to your ultimate wellness and self-esteem. Each fun, lively interview will take only 27 minutes of your valuable time and will be available for listening until the end of the day of its presentation.
What you'll receive: practical takeaways, step-by-step information, gifts, and bonuses galore.
 The Love Your Body More Now Telesummit is for you, if you...
     * struggle with negativity, discouragement, worry, or frustration in your life.
     * drag through the day while the rest of the world seems to hum along.
     * are confused about what to eat and how to exercise--for your body.
     * are eager to ensure successful relationships through inspired mindset and body language.
     * are looking for cutting-edge, must-know information that slices through the confusion and    overload.
     * have wanted to learn more about eating, hormones, energy, and stress -and what to do about them today.
...and all from the acknowledged experts themselves!