Portals to the Self: A Women's Circle by the Sea 
March 9 – 16, 2013
We invite women to gather for retreat and replenishment on Isla Mujeres, an island in the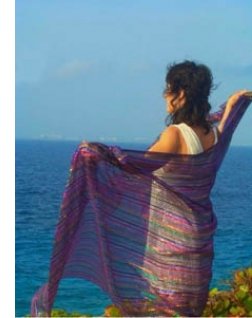 Mexican Caribbean, sacred to Ixchel, the Mayan Moon Goddess and historically a place for healing rituals among the Mayan people.
Our abode will be the NaBalam, an intimate, informal hotel on the beach where landscaped trails, tropical gardens and the beauty of the ocean will provide a perfect setting for the retreat.
We will create a circle of compassion, abundance and replenishment as we weave together our stories and wisdom becoming midwives of our dreams and visions. Yoga and ceremony at ancient Mayan site. 
For more information contact:
info@islawomensretreat.com;   440-779-6727